Nearly a decade ago, in an effort to promote more sustainable urbanization, China launched a "townization" strategy, a plan to develop the country's small and medium sized towns. Now, Assistant Professor of Urban Science and Policy Guan Chenghe and Assistant Professor of Practice in Urban Studies Li Ying, with their collaborators, have studied 16 Zhejiang towns created by the project and found that towns with a single concentrated employment and business center function more efficiently than those with multiple centers. The study titled "Does local planning of fast-growing medium-sized towns lead to higher urban intensity or to sprawl?" will be published later this year in Cities, a leading international journal of urban planning and policy.
In 2014, Zhejiang Province pioneered a national comprehensive pilot townization project of townization, called the specialty towns ("tese xiaozhen" in Chinese) program, aimed at developing new and distinctive mid- and small-sized towns. Guan, Li and their colleagues selected sixteen towns from the Zhejiang program based on factors including economic performance, population size and geographical location for a study  to assess and compare the spatial layout of the towns.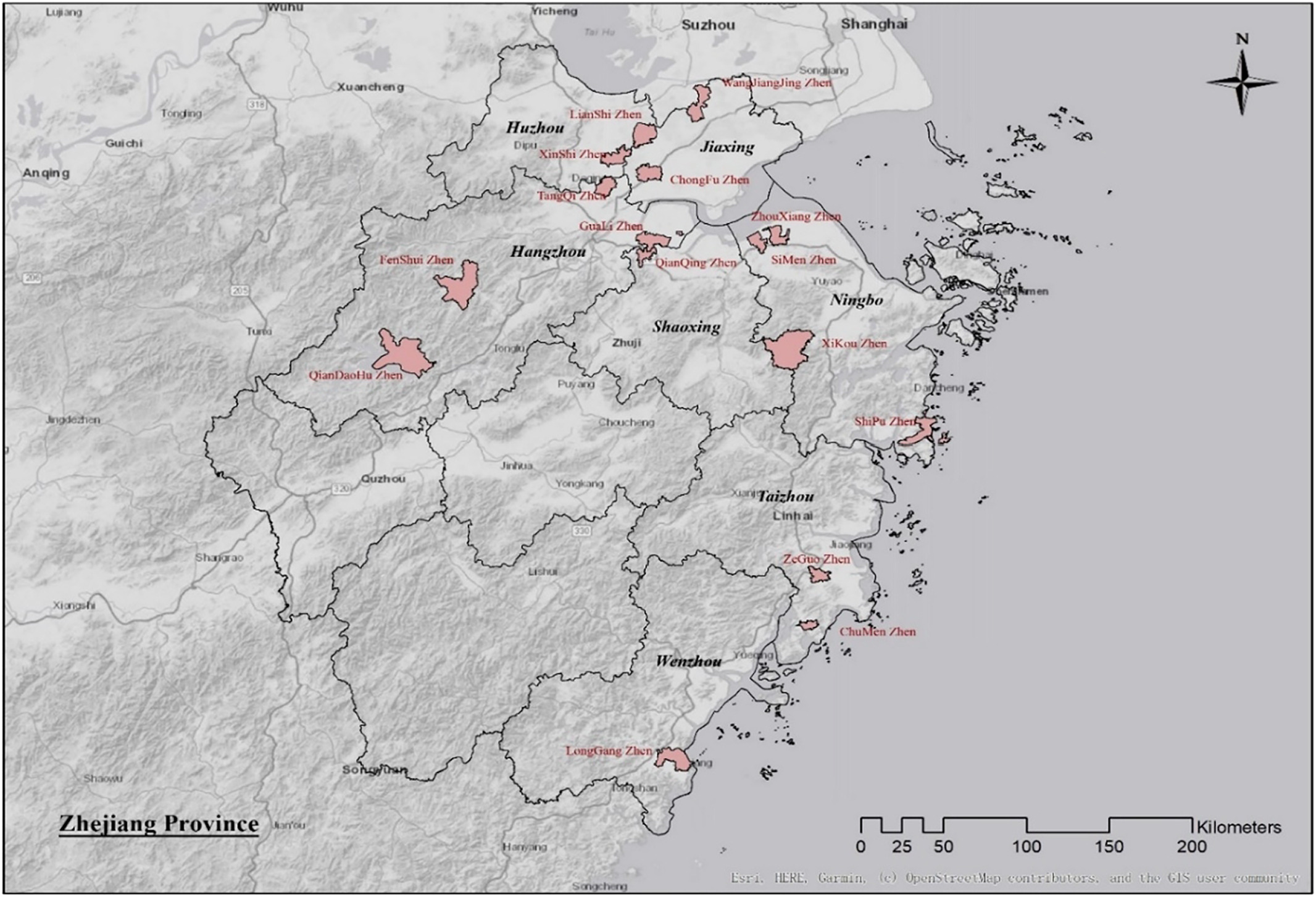 To assess the effectiveness of the government's spatial planning policies, the team used open source geospatial data and regulatory plans to measure the urban intensity, a multidimensional indicator that can provide comprehensive measures of urban forms, of the selected towns. Spatial analytical techniques were applied to compute four commonly used indexes: accessibility to destinations, building density, compactness of development and diversity of land use function. 
"Different from previous studies which mostly took 'urban density' as the measurement, our study applied a multidimensional indicator, 'urban intensity', as the measures, which include multiple factors and indexes. We argued that urban intensity as a more detailed evaluation system can provide a more holistic view of the overall growth patterns of the towns in China," said Guan and Li.
Analytical results showed that under the intensity system the high-performing towns  have multiple similarities - relatively monocentric urban form, finer-grained street blocks and well-distributed street networks. "Our study found that at least in the case of specialty towns in Zhejiang Province, taking urban intensity as the measurement, monocentric towns with a single concentrated business and employment center function more efficiently compared to the decentralized polycentric towns," said Guan and Li. "Though further studies are necessary to examine the universality of the findings, we hope this study can inspire more applications of urban intensity indexes in future studies to generate more comprehensive and targeted analysis results when assessing the development of towns, and also hope to provide some references for future town planning policies."
The research is a collaboration project between the Shanghai Key Laboratory of Urban Design and Urban Science (LOUD) at NYU Shanghai and scholars from Harvard University, University of Oxford and Peking University. "LOUD is dedicated to applying cutting-edge technologies and data tools to support urban development," Guan and Li said. "Considering the impacts brought by COVID-19, LOUD's future research will be focusing more on the planning for sustainable forms of post-pandemic cities. We'll combine the current research results with big data, giving full play to LOUD's advantages, to generate further insights on townization and urbanization in China, especially under the post-pandemic scenarios."