If you were a contestant on the popular reality singing competition, The Voice, and all four coaches turned around to offer you a spot on their teams, how would you choose? We may think that most people will keep a checklist of criteria in mind, such as a coach's expertise, experience, and resources, to guide their decision-making. But new research has found that we don't always make such rational choices. Instead, choosing whom to seek advice from comes down to a simple question: Does this person seem happy to have me?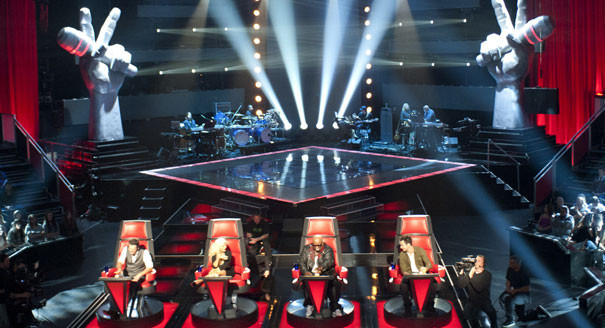 In the singing competition The Voice, coaches conduct "blind auditions," listening to performers sing with their backs turned. They will turn around if they like the singing of a certain contestant. If more than one judge turns around, each will need to pitch the contestant about the benefits of joining their team instead of the other coaches'.
This fact was uncovered in the latest research by NYU Shanghai Assistant Professor of Management and Organizations Julia Hur and her collaborators, Rachel Ruttan of the University of Toronto and Catherine Shea of Carnegie Mellon University. The team examined the discrepancy between predicted versus actual selection decisions in a singing competition context. They found that, contrary to predictions, individuals were more likely to select advisors who expressed high amounts of positivity toward them. The findings were published on March 16 in the Journal of Experimental Psychology: General, a leading journal in the field. 
"I've done a number of research on goals and motivation, including how people change the environment to assist their goals," said Hur. "Given how critical the role of mentor and advisor is to achieve a career goal, I realized there is not much research on how people actually seek and choose their mentors or advisors." 
To investigate this topic, Hur, a former musician, decided to focus on singing competitions. "I am very used to the experience of auditioning, feeling nervous and anxious about whether I will be chosen for the part," Hur explained. "I realized that a high level of anxiety might push one to make a less ideal decision, which is the problem we would like to look into." 
Researchers first explored people's predictions on how they would choose advisors by surveying participants recruited from an online subject pool and a group of real applicants to The Voice. Results indicated that individuals made consistent predictions that they would rely primarily on competence-based characteristics, such as expertise and experience, when selecting an advisor. This predicted preference remained even when all potential advisors had relatively similar levels of expertise. 
To examine whether this prediction translates into actual high-stakes decision-making in a real world context, the team collected data from websites, publicly available scripts, and videos of the reality competition, The Voice. According to the results, although contestants stated that they would choose their advisor in line with their expertise, coaches who said and behaved most enthusiastically towards them were chosen in spite of their expertise. "I believe one quote from an artist from the show, Michelle Brooks Thompson, really captures the decision making," Hur said. "She said, 'I just had to go with my heart, and when he said he felt so blessed and honored that I was here, and that was just where I wanted to go.'"
They then used a different domain for advice, interpersonal skills at the workplace, to test predicted versus actual advisor selections in a single experiment. Again, they found evidence that people failed to anticipate the influence that expressed positivity would exert on their selection of an advisor. 
As an extension of this research, the team examined how the selection of advisors based on expressed positivity would affect advisees' performance improvement. Hur and her colleagues recruited 195 participants who were interested in improving their singing skills and provided them with advice from advisors with varying levels of expertise and expressed positivity. Then, the team tried to determine whether positivity or expertise had a stronger influence on participants' improvement in singing. They found that a reliance on expressed positivity over expertise when selecting an advisor could inhibit advisees' performance improvements.
"Our research has important implications for those trying to recruit the best mentees and advisees—be positive! While this may seem extremely obvious, positivity was seen as the least important attribute in our prediction studies yet was the most prominent factor in driving actual decisions," said Hur. 
She has also pointed out that advisees should be aware of the impact of expressed positivity, which can potentially guide them away from more qualified or appropriate advisors in the moment. Given the gap between prediction and behavior, advisees should consider specific strategies, such as checklists and preranking of choices, to keep their decision-making in line with their long-term goals.