Topic:
Chinese Tea, Indian Dance
Date & Time:
Friday, December 8, 2017 -

15:00

to

16:15
Speaker:
Kunbing Xiao and Alice Ping-hsiu Lin
Location:
2nd Floor Cafe, 1555 Century Avenue, Pudong New Area, Shanghai
The Taste of Tea: Tea Ceremony as a Mode of Bodily Cultivation
The tea ceremony is one of the most iconic elements of Chinese traditional culture that has gradually developed into a mode of bodily cultivation. In ancient China, tea was widely consumed by Buddhist monks and Taoist priests to facilitate meditative practices. In modern times, on the basis of the traditional tea ceremony as well as practices in Taiwan, Chinese "tea-man" (茶人) invented a new "art of tea" (茶艺). The focus of this new art form is on the cultivation of body techniques in tea testing and with the aesthetics of making tea. Kunbing Xiao, an anthropologist who works on the history of Chinese tea and a tea-art learner and practitioner, demonstrates tea ceremony as an integrated and embodied performance that requires mind, body, taste, vision, smell, and touch to work sequentially in order to create a symbiotic relationship between humans and tea.
Kunbing Xiao is Associate Professor of anthropology at Southwest Minzu University, Chengdu, Sichuan. She received her PhD from Xiamen University. Kunbing Xiao's research interests include historical anthropology, sensory anthropology, cultural heritage studies, and the history of tea trade in modern China. She has published two monographs and over 40 essays. She is currently the Center for Global Asia-Asia Research Center postdoctoral fellow for the 2017-2018 academic year.
Reconstruction and Embodiment: Perspectives on Kathak Dance
First performance: 3 - 4:15 pm, Dec. 8, 2nd floor Cafe, NYU Shanghai - No RSVP required.
Second performance: 2:30 - 4:30 pm, Dec. 11, Room 808, NYU Shanghai - RSVP (limited seating).
Kathak is a global and burgeoning dance form that is pursued in South Asia, in diasporic settings, as well as by an increasing number of non-South Asians. Its captivating aesthetics and technicalities imbibing both Hindu and Muslim traditions make it an innovative art form that has sustained itself through centuries. Oral histories and representations of Kathak have been largely dominated by an emphasis on its ancient roots, Hindu devotional characteristics, and a patriarchal construction of lineage (gharānā) that claims prestige in the world of Indian classical dance. Kathak's more contemporary representation in Bollywood cinema and the rising prominence of women dancers across the world suggests an interesting shift. By intersecting her own experiences as a Kathak learner and practitioner, as well as voices of fellow dancers, teachers, contemporary media, and the works of scholars on the history of Kathak, Alice Ping-hsiu Lin seeks to shed light on a unique dance and its contested representations. Her embodied experience and training in Kathak in the last seven years in the following countries, France, Pakistan, and India, have given her insights to a dance whose history and politics is a lot more complex than meets the eye.
Born in Taiwan but raised in several cities across the world, Alice Ping-hsiu Lin took a keen interest in dance since her early childhood and was trained in various dance forms (ballet, modern jazz, Latin dance, and hip-hop) at Jitterbugs Swingapore during her adolescence. Her interest in Indian classical dance developed when she moved to France to pursue her tertiary studies. She was first introduced to Bharatanatyam by Usha-Stéphanie Bernier and later kathak through Maitryee Mahatma. Since then, she has pursued the latter dance form from various teachers: Sharmila Sharma (Paris), Kamal Kant (Paris), Nighat Chaudhry (Pakistan), Neesha Jhaveri (Hong Kong), and Sanjoy Bhattacharya (India). Alice is currently a second-year doctoral student in anthropology at the Chinese University of Hong Kong.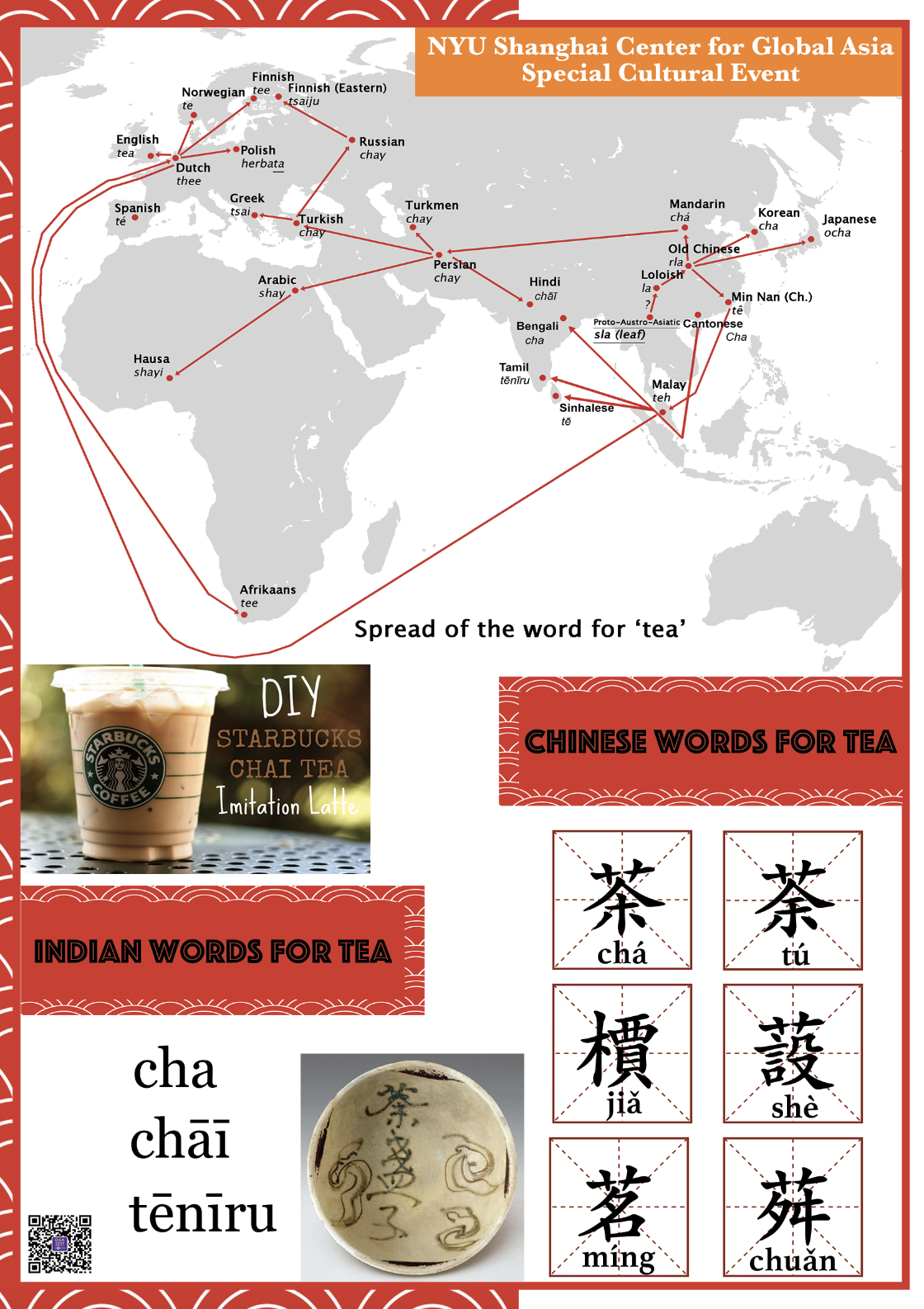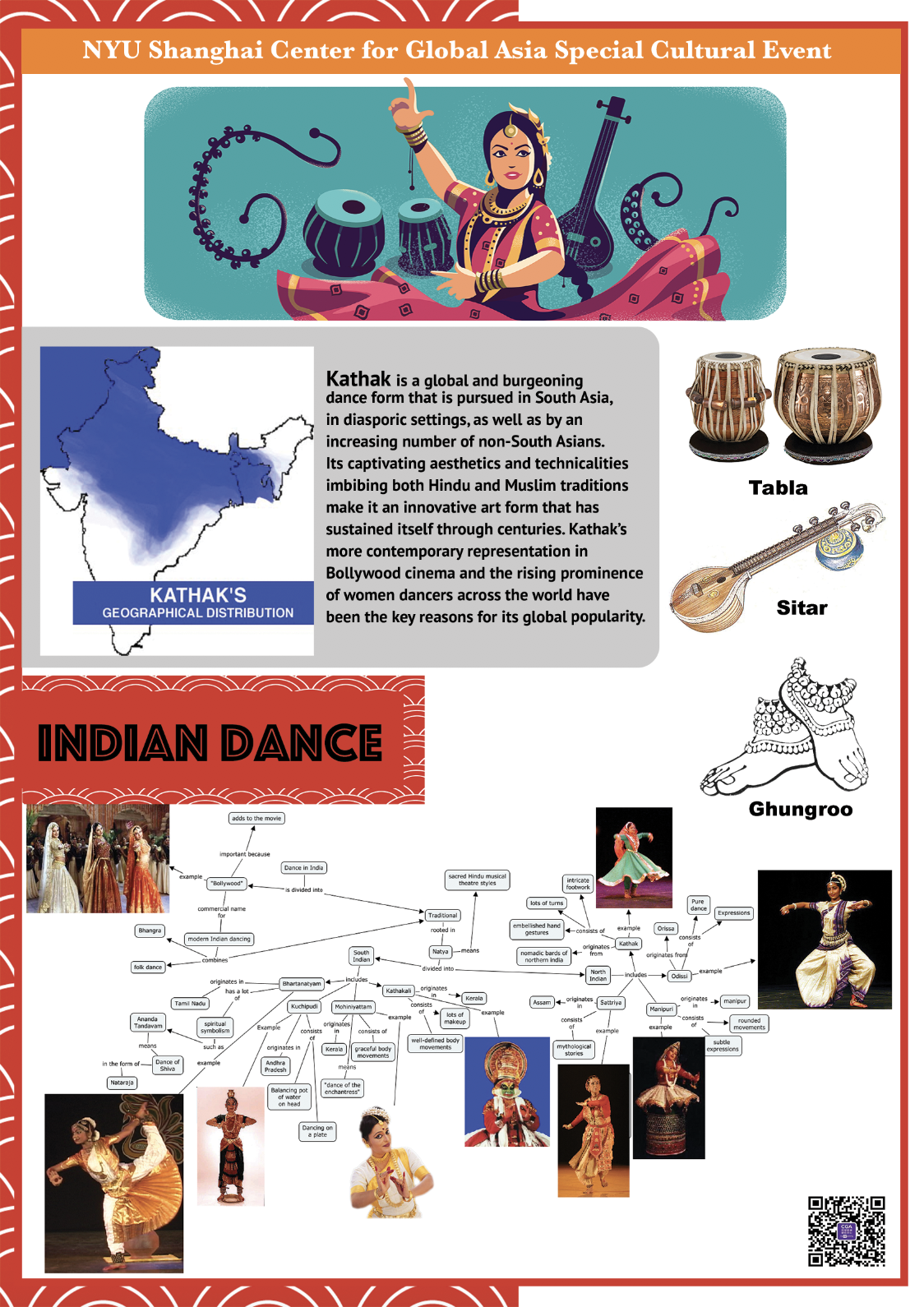 Location & Details:
To our visitors
RSVP may be required for this event.  Please check event details
Visitors will need to present a photo ID at the entrance
There is no public parking on campus
Entrance only through the South Lobby (1555 Century Avenue) 
Metro: Century Avenue Station, Metro Lines 2/4/6/9 Exit 6 in location B
Bus: Century Avenue at Pudian Road, Bus Lines 169/987